Students are excited, yet often very anxious about living with a host family. Fia Parker lowers that level of anxiety by selecting excellent families and providing excellent written materials and orientations for both families and students. Her concern is that everyone has a rewarding experience."
Sally Conover, Program Director
International Education Center at Diablo Valley College ([email protected])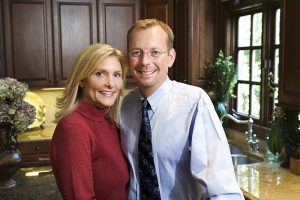 Our host families are world ambassadors for cultural exchange. Welcoming an international student in to your home bridges the gap between different cultures and generations, and creates lasting friendships between the host family and the student, long after the original homestay commitment has ended.
Sharing your home with an international student is a unique and personal way for both the host family and the student to learn firsthand about another way of life.  Host families are often the first introduction to American culture for a newly arriving student, and this gives them a very special opportunity to present a positive first impression of American life to their student.  In addition to giving their student a "home away from home", our host families provide their students with a safe, supportive, and nurturing environment to develop and improve their English speaking skills, while achieving academic success.  If you are ready to open your home and your heart to an international student, please consider becoming a host family.
Host families who apply to join our housing registry go through a double interview process, as well as an onsite home inspection and background check, prior to being qualified to receive any student in their home. Once a host family has been accepted in to our registry, we work closely with the family through every aspect of the placement process, and we do everything possible to offer our families the best-matched student available.
How to Become a Host Family
Diablo Valley Homestay is proud of the quality and diversity of our participating host families and we are always seeking qualified people to join our housing registry.  All host family applicants must be able to satisfy the basic requirements for hosting a student.
Have a strong interest in cultural exchange and the ability to spend regular quality time with an international student
Commit to treating the student as a valued member of the household (Persons who are simply interested in having a "renter" in their home, should NOT apply to be a host family with Diablo Valley Homestay.)
Provide a clean, comfortable, and safe living environment for their student
Provide a furnished, private bedroom, including all bedding linens and towels
Provide two meals per day (breakfast and dinner), Monday through Friday and three meals per day on Saturday and Sunday
Be available to eat dinner with the student for a minimum of five nights per week
Treat the student with respect, kindness, and tolerance toward their rights, privacy, and culture, including religious and political beliefs
Provide an English speaking household (Host families who are bilingual are required to always speak English in the presence of their student.)
Provide a high speed wireless internet connection in the home
Accept the complete terms for participating in the Diablo Valley Homestay program, including accepting the set monthly homestay rate ($900*), in exchange for providing all of the above requirements, including all basic utilities. (*Different rates and conditions apply for students attending a high school program. Please contact us for more information.)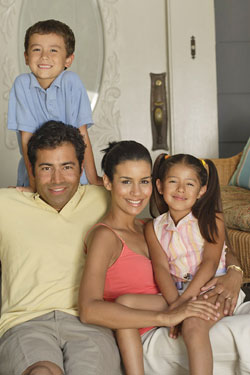 For more information on becoming a host family, or to set up an interview, please call (925) 876-0080.
Diablo Valley Homestay values the benefits of cultural diversity in the academic and host family community and welcomes all men and women of good will without regard to age, race, color, religion, gender, national origin, sexual orientation, disability, and marriage or family status.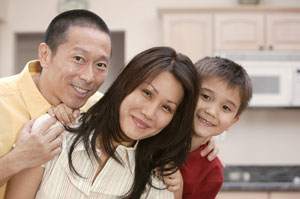 A Host Family's Own Words…
Thank you so much for sending us such wonderful students. We are having the best time with them! They have added so much to our family and we are having a great time getting to know them and introducing them to the many great places in the Bay Area. They are really enjoying themselves, and we love having them stay with us.
Non-Discrimination Policy
It is the policy of Diablo Valley Homestay, and the schools that we are contracted with, to provide equality of opportunity in education and housing for all students and host families. Accordingly, Diablo Valley Homestay does not practice or condone unlawful discrimination in any form against students or host family applicants on the grounds of age, race, color, religion, gender, national origin, sexual orientation, disability, and marriage or family status. Diablo Valley Homestay regards discrimination on the basis of any of the above-mentioned characteristics to be inconsistent with its goal of providing a welcoming environment in which all students and host families may learn and grow to their full potential.