As an ESL teacher, I can tell you that the students who learn English the quickest are the ones who live in homestays. Living in a homestay gives the students the chance to practice what they learn in class in a real-life setting. It also gives them a window into the American way of life. You should not pass up this opportunity. Diablo Valley Homestay can help you find a homestay that is right for you; a place where you can feel at home, make friends and really learn English. Fia Parker has helped thousands of students and she can help you.
Anrisa Fannin, ESL Instructor
International Education Center at Diablo Valley College (IEC@DVC)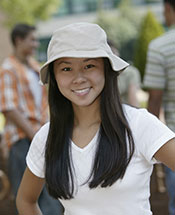 Living in an English speaking homestay is the smartest and safest choice for students studying abroad in the United States. Sharing a home with a local host is the best way to personally experience living in a different country – all within a safe, supportive, and nurturing environment. Additionally, students who choose to live in a homestay improve their listening, speaking, and comprehension skills, much quicker than students who don't.
The benefits of living in a homestay are enormous for an international student striving to achieve their academic goals in the United States. Diablo Valley Homestay hosts are excited to welcome international students in to their homes and lives, and to support and encourage them throughout their time in the United States. In order to fully benefit from this one of a kind experience, you should be willing to have daily conversations and participate in activities with your host. The key to having a good homestay experience is to keep an open mind. This means that you must be flexible, willing to try new things, and willing to communicate with your host. The more interested and enthusiastic your are, the more you will learn about your host and life in America.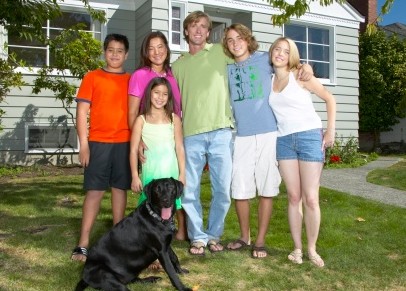 Our Hosts
All Diablo Valley Homestay hosts have gone through a screening process before being accepted in to our homestay registry, and all our hosts have expressed a strong interest in sharing American culture with an international student.  We encourage you to be open to experiencing our country's diversity and learning more about it from your host. Our homestay registry reflects the great diversity of the San Francisco Bay Area, and therefore, your host may be a single adult without children, a single parent with children, a couple with or without children, or a retired person/couple. The host may be European, Asian, African, Hispanic, or mixed ancestry, and may or may not practice a religion. There may also be a pet in the home, as most American families have pets.
Homestay Application Process
To apply for a homestay placement, please download the appropriate Homestay Application for the school you will attend when you first arrive in the United States. Make sure to answer EVERY question on the application.
Important: Submitting an incomplete application will result in a delay with processing your application.
The Homestay Application must be submitted, along with the required homestay placement fee. Payment information is included on the last page of the application. Your placement in a homestay will be secured when all the required items have been received.
For more information about short term housing for visiting interns or working professionals, please email us or contact us at (925) 876-0080.