Our international students are fortunate to have a first class homestay placement service, Diablo Valley Homestay. Truly it provides quality living accomodations matched to individual student needs and requirements at a very reasonable cost. This allows both students and their parents to know that they will have a wonderful and secure living environment while studying at DVC and the other district programs.
Aleksandar Ilich, Director of International Education
Contra Costa Community College District 1993 – 2015
Read what some of our students have to say about living in a homestay…

I was so worried about leaving my country and coming to the United States by myself, but my host family took care of my worries right away. They were so nice and friendly and greeted me with big smiles when I arrived at their home. On the first night, they made a delicious dinner for me and I enjoyed their conversation very much. It was easy to learn more about them and about American life because they liked to talk a lot. I know that listening to them and talking with them helped my English skills a lot. One of my favorite memories about my host family is that they always treated me like one of their children.  I got to travel and go on vacations with them throughout California, so I felt very lucky. My host family was also happy to help me with questions about my school work.  My parents in China are thankful to my American host family, and I am too. I really recommend to all international students to live in a homestay when you come to the United States.
Xiao, Homestay student from China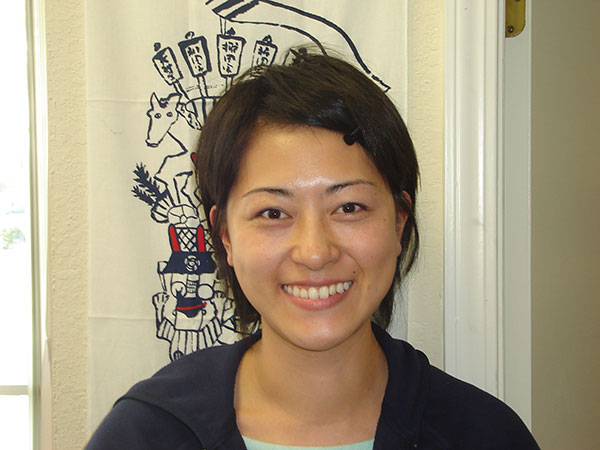 Through my homestay experience, I have learned a lot of valuable things for my life. Now I feel like I have another family here. I am so fortunate that I could meet such a lovely family, and I want to keep in touch with them always. I want to show my gratitude to them from the bottom of my heart. Thank you for everything, I love you so much!
Mariko, Homestay student from Japan
I really like them and they are just like my own parents. They are really kind and helpful and I don't have any difficulty asking them a question. When I had my birthday in August, they bought me a birthday cake and celebrated my birthday. I felt very grateful and thankful to them. Living with them made me feel like living in my home country. If I can rate this family from 0-10, then I would rate them '10'.
Emil, Homestay student from Indonesia
They are very nice and willing to talk with me and welcome me to become part of the family. They are kind and considerate and if I have questions, they are willing to answer my questions and help me to understand things. Their house is large and beautiful. It is great living here.
Ching, Homestay student from Hong Kong
My host family was perfect! I liked everything about my family, and I felt like I was in my own home. The food was really good and I enjoyed our dinner conversations. They are very friendly people and I really enjoyed my time with them. I hope I can see them again if I ever go back to Pleasant Hill.
Paula, Homestay student from Argentina
My host parents are caring, concerned, and wonderful. They always ask how my day was, and there is always a wonderful home-cooked meal every night. We watch TV shows, sports, and movies together, and we talk about current events and discuss life in the United States. I am really happy that I chose to live with a host family. It is an experience that I will always remember.
Juan Pablo, Homestay student from Chile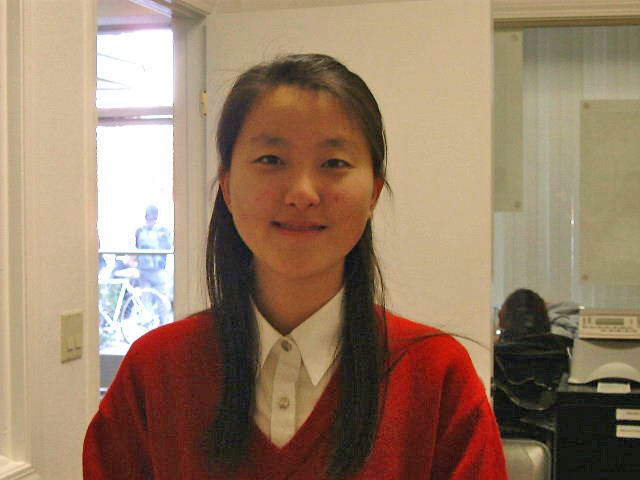 I love my host mother and I am happy because I have a new family in America. Before coming to America, I was worried that I would not adjust to the American culture. But now I'm not worried because I have an American mother who loves me and I learned from her about how we can open our minds to others. My host mother and my mother in Korea sent letters to each other, so now my parents do not worry about me because they know I am safe. Coming to America is a blessing to me because of my host mother.
Ara, Homestay student from Korea
My host mother is kind and we communicate well. We have gone to a lot of places together. I love the food she provided. She always asks me what I like and what I don't like to eat. This home is really clean, and my host mother keeps everything neat. I am very happy here.
Jwo-Shiuan, Homestay student from Taiwan
They had flowers in my room and they also put a special clock with the time of my home country. They are a very nice couple and they also respected my vegetarian eating habits. They are great hosts!
Kim, Homestay student from Germany
I think my host mother is wonderful and I like her very much. I feel like home here. She is very kind and I feel free to say everything to her. I think living in a homestay is great, and I hardly feel homesick living here. It's just like my home!
Yingshi, Homestay student from China
My host family was excellent – just like my real family. The considered me their son and took care of me very well. I hope other international student have a great host family experience, like I did with my host family.
Motoyuki, Homestay student from Japan
Read what some of our hosts have to say about hosting students…

Hosting has been a fantastic personal journey for me and has greatly enriched my life with numerous friends around the globe. It has taught me several lessons in multi-cultural diversity and created a desire to travel more and meet the families of the many students that I've hosted.
Connie, Host mother to more than 75 international students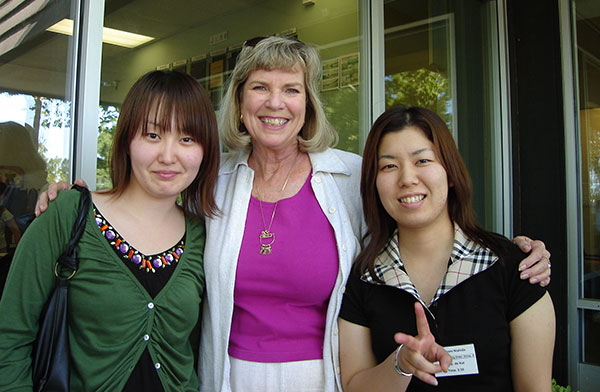 For me, this is all about creating family. I enjoy cooking each night and hearing about my student's day at school. We enjoy getting to know each other and learning about each other's cultures. We especially love sharing our differences during the holidays and have had many memorable experiences. I often have students who have since moved to other colleges come back home for the holidays because it is so much fun and it feels like home to them.
Betty, Host mother to more than 55 international students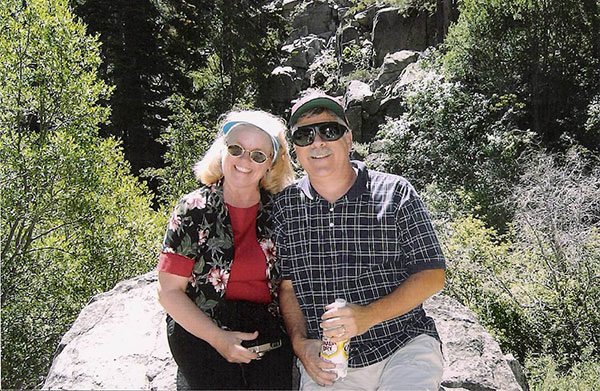 We love opening our home and hearts to these young people, many of whom are away from their homes for the first time. There is so much to learn from them and to share with them. It is a wonderful way to connect with people from all over the world, and we plan to do this for as many years, and for as many students as we can.
John and Carol, Host parents to more than 90 international students
As host parents, we put forth every effort so that our students feel as if they are a part of our family. We try to be very attentive to the likes and dislikes of our students. One thing we really enjoy is cooking and offering our students not only their own country's cuisine, but also a huge variation of national meals from around the world. Each night we encourage regular discussions with our students at the dinner table, and the result is wonderful.
Eric and Tania, Host parents to more than 85 international students
We look forward to finding the perfect host for you too!