The cultural and language experience of living in a homestay is invaluable when international students first come to the United States. Fia Parker makes every possible effort to match the student with the most appropriate family to maximize everyone's experience. Many students have told me that their homestay is truly their 'home away from home'.
Suzanne Stoddard, ESL Instructor
International Education Center at Diablo Valley College (IEC@DVC)
Homestay Placements
Diablo Valley Homestay has hundreds of experienced, pre-screened hosts in our program. All hosts go through a double interview process, as well as an onsite home inspection and criminal background check, prior to being accepted into our homestay registry. Our hosts are friendly, interested in cultural exchange, and they look forward to welcoming an international student into their home. Living in a homestay offers the student the best opportunity for academic success in their new country, and provides them with an English-speaking environment, as well as first-hand exposure to the American culture. Homestay students are provided with: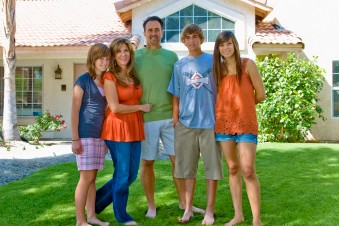 A furnished, private bedroom, including all bedding linens and towels
Two meals per day (breakfast and dinner), Monday through Friday. Three meals per day on Saturday and Sunday.
(If the host is not going to be home during mealtime, food will be available in the home for the student to prepare themselves. Students are responsible for purchasing their own lunch, Monday through Friday.)
A clean, comfortable, and safe living environment and the added security of being part of a household.
All household utilities and wireless internet are included in the monthly homestay rate. Students must purchase and use their own cell phone. 
Diablo Valley Homestay offers the best homestay rates in Northern California. To apply for a homestay placement, visit our Students page, and select the appropriate application for the school you will attend. (If you don't see your chosen school listed, please email us or contact us at (925) 876-0080 for more information.)
Airport Pick Up Service
Diablo Valley Homestay can arrange for a personal driver to meet you inside the Arrival Lobby after you exit Immigration and take you to your homestay. The cost for the airport pick up service is $130*, per person (cash only), paid directly to the driver, at the time of pick up. (*For flights arriving after 1:00pm, there is an additional $40 surcharge.) Our students greatly prefer this option because it is easier and quicker than using a rideshare, taxi, or public transportation to get to their homestay.
The difference in time is significant: When using a rideshare or taxi, you must go outside the airport to find one of two separate locations where rideshares and taxis pick up customers. When using our airport pick up service, the driver will be waiting for you inside the Arrival Lobby and will then take you to your homestay. The entire process is usually completed in 45 minutes, depending on traffic conditions.
(**Rates for students attending Cal State University East Bay, Los Medanos College, Orinda Academy, Quarry Lane School, and Valley Christian School are $170, per person. Rates for students attending Solano Community College are $220, per person.)
To request this service, please complete and submit our Airport Pick Up Request Form.
Welcome Assistance Package
The Welcome Assistance Package is a service that provides the student with dedicated personal time with a Diablo Valley Homestay staff member. During the time spent together, the student will receive the following services:
Assistance with opening a bank account
Assistance with purchasing a cell phone
Learning his or her route to school, including familiarization with the local bus and train system, and assistance with buying bus passes and train tickets
A necessities shopping trip for school items and/or personal items
Assistance with purchasing a bicycle, and transporting it back to the homestay
Note: Most students use public transportation or bicycles to get to school.
The cost for the Welcome Assistance Package is $200, and does not need to be paid in advance.  Payment is due on the date of the personal appointment.  You may request this service anytime throughout the placement process, or immediately after arriving in the United States.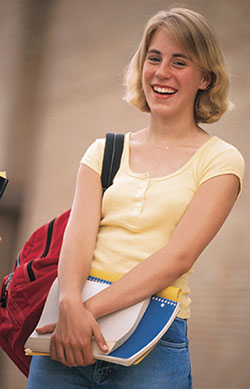 Short-Term Housing for Visiting Interns and Working Professionals
Diablo Valley Homestay is happy to provide visiting interns and working professionals with short-term housing assistance. The needs of an intern or working professional are often very different than the typical international student. Therefore, we work with many hosts in the community to offer flexible living arrangements for visiting interns and working professionals. We can customize a specific living situation to meet your individual needs.
For more information about any of the homestay services we offer, please email us or contact us at (925) 876-0080.